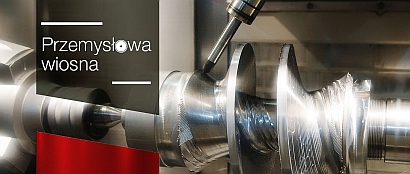 We warmly invite everyone interested to the "STOM Industrial Spring Fair", which will be held this year from March 28th to 31st in Kielce. Our booth can be found in hall "A" at number 32.
At the fair, you will be able to meet our specialists in both industrial automation and non-destructive testing, who will be happy to discuss with you various applications and solutions we offer, as well as assist you in choosing the most suitable technologies or equipment.
The STOM Industrial Spring Fair includes exhibitions related to:
• metalworking, machine tools and tools – STOM-TOOL
• sheet metal processing and cutting – STOM-BLECH&CUTTING
• laser technology – STOM-LASER
• robotization and industrial robots – STOM-ROBOTICS
• connecting and fastening components technologies – STOM-FIX
• welding technologies and equipment – SPAWALNICTWO
• anti-corrosion technologies – EXPO-SURFACE,
• measurement technologies – CONTROL-STO
• additive technologies and innovative prototypes – WIRTOPROCESY
• pneumatics, hydraulics and drives – FLUID POWER
• 3D printing technologies – DNI DRUKU 3D
• electronics and automation – TEiA.
The STOM Industrial Fair is already a long-standing tradition, and every year, interest and attendance increase. The fair is aimed at practically all industrial sectors because machines, tools, measurements, and even prototyping are present everywhere nowadays.